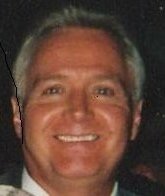 Thomas L. Walker
Thomas L. Walker, 65 of Berkeley Twp., passed away Sunday, September 17, 2017. Thomas worked for Consolidated Container, of Monroe Twp., as plant manager before retiring. His favorite pastime was playing golf. Thomas was born in Bristol, PA and he grew up in Wildwood, NJ, moving to Berkeley Township 6 years ago.
Surviving are his wife of 43 years, Beverly Brambley Walker; daughter Jamie Rae Walker and her husband Christopher Foley; son Thomas Justin Walker and his wife Julia Dennis Walker; brother Charles Walker; and sister Deborah Earnest.
A memorial gathering will be held at Kedz Funeral Home, 1123 Hooper Ave., Toms River, on Sunday from 2:00 pm until the service time at 3:00 pm. In lieu of flowers, the family requests that donations be made in his name to stem cell research at John Paul II Medical Research Institiute, jpwmri.org.