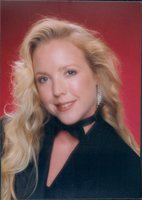 Margaret M. McVeigh
Margaret 'Maggie' McVeigh, 56, of Toms River passed away Saturday, December 16, 2017. Maggie was employed at Community Medical Center in Toms River as lead mammographer in the radiology department for the past 30 years. Born and raised in Trenton, she moved to Toms River in 1982. She was a member of the American Registry of Radiologic Technologists.
Maggie was an active traveler; enjoying many trips to Europe, including Italy, Greece and Spain. She also traveled the United States, including Napa Valley, California, Glacier National Park, Montana, and Bourbon Street, New Orleans, Louisiana. She loved music and attended many musical concerts. Maggie had eclectic taste in music from Delbert McClinton to Lynyrd Skynyrd to old time jazz. She was also an accomplished cook and could whip up dishes from around the world. She loved to entertain her friends and family with food, stories and laughter. She especially enjoyed the readings of Irish limericks. Maggie is predeceased by her father, Edward J. McVeigh, a sister, Ellen Satzger, and nephews, Matthew and David McVeigh.
She is survived by her mother, Shirley Flaherty McVeigh, her brother, Vincent J. McVeigh and his wife Susan, two sisters, Carol Flaherty and Jean Benedetti and her husband Arturo, and nieces and nephews which include Russ Neuhaus, Stefanie and Jessie Brown, Robert and Vincent Masincupp and Rianna Sapp. Also, her boyfriend Chris Cicogna and her long time best friend Una Giglio.
A memorial gathering will be held at Kedz Funeral Home, 1123 Hooper Ave., Toms River, on Saturday, January 20, 2018 from 2:00 pm until the service time at 3:30 pm. Contributions can be made to Diabetes and/or Breast Cancer Organizations.