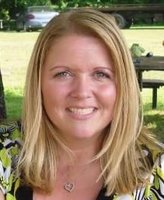 Kristin D. Eberhardt
Kristin D. Stump Eberhardt, 42, of Northampton, PA, passed away suddenly Tuesday, January 2, 2018. Kristin was employed by Porzio Life Sciences, LLC of Morristown, NJ, as a Senior Regulatory Analyst. Born in Point Pleasant, Kristin grew up in Toms River, NJ. She was a graduate of Toms River High School East, and attended Ocean County College earning her Paralegal Certification. She also attended Stockton University earning a Bachelor of Arts degree in Criminal Justice. She moved to Northampton 8 years ago where she was a member of the Queenship of Mary Church in Northampton. Kristin was predeceased by her grandparents, Fred and Florence Tollner, Russell Stump, and Harry and Elsie Downs, Sr.
Kristin leaves behind two children, Hannah Madison and Braden Matthew Eberhardt; mother and step father Patricia and Harry Downs, Jr.; father, Wayne Stump; two sisters, Cheryl McCleary and husband Richard, Dana Mills and husband Robert Jr.; two brothers, Robert Stump and wife Charyl, Michael Stump and fiancée Jenna Lemoine; grandmother, Mary Louise Stump; 7 nephews, 4 nieces and many loving relatives.
Calling hours will be held at Kedz Funeral Home, 1123 Hooper Ave., Toms River, NJ on Tuesday, January 9, 2018 from 2 to 4 and 7 to the service time at 8:30 pm. Cremation will be private. In lieu of flowers donations may be made to the fund to benefit her children; Porzio, Bromberg & Newman, PC, ATTN: Kristin Eberhardt Fund, 100 Southgate Parkway, Morristown, NJ 07962-1997.