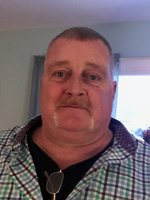 Robert W. Matthews, Sr.
Robert W. Matthews, Sr., 54 of Manchester, NJ, passed away unexpectedly at home on Wednesday, January 17, 2018. He was born and raised in Toms River attending Toms River Schools. He worked for Paving Associates in Staten Island. Living at the shore brought out his love for fishing. What Robert enjoyed most was spending time with family and friends. Robert was always there for his loved ones in times of need. His kindness and dedication to those he loved will be what he is remembered for most. Robert was predeceased by his father John E. Matthews and his brother John H. Matthews.
Surviving are his wife Laurie; son Robert W. Matthews, Jr.; step daughter Tabatha; two grandchildren, Carter and Rylann; his mother Helen Matthews; three brothers, Charles, Richard and Timothy Matthews and his wife Stacy; two sisters, Cindy Stafford, Tammy Comerford and her husband Jeff; and many nieces, nephews and friends.
Friends are invited to call at Kedz Funeral Home, 1123 Hooper Ave., Toms River on Monday from 7 to 9 pm. Cremation will be private.