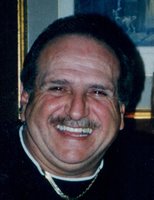 John A. DeFranco
John A. DeFranco, 72 of Toms River, passed away on Sunday, March 25, 2018. John worked for Parking Authority of Elizabeth for several years. He owned and operated J&C Snack Bar and Catering in Jersey City, Union, Caldwell and Toms River for 35 years. He was an avid bowler and played on several bowling leagues at Roosevelt Lanes. He also loved spending time on the golf course. Born and raised in Elizabeth, John was a communicant of St. Anthony's Catholic Church of Elizabeth, and moved to Toms River in 1986. He was predeceased by his parents, Leroy DeFranco and Millie Cirasa Defranco.
He is survived by his wife of 31 years, Susan Hirschfeld DeFranco; son, John William DeFranco; daughter Tara DeFranco; two sisters, Marlene Foti, Camille Vena. John is also survived by several nieces and nephews, two grand-niece, cousins and many extended family members and his Siamese cat Nala.
Visitation will be held at Kedz Funeral Home, 1123 Hooper Ave., Toms River on Tuesday, March 27, 2018 from 5 to 9. Mass of Christian burial will be celebrated 11:00 am Wednesday at St. Justin's Catholic Church, 975 Fischer Blvd., Toms River, NJ 08753.