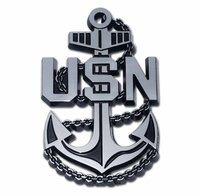 Nicholas Roberto
Nicholas John Roberto, 88 of Toms River, passed away Tuesday, April 10, 2018. Nicholas owned and operated his own jewelry store in Toms River for many years. He was born and raised in Newark, where he attended 14th Avenue Grammer School and Central High School, graduating in 1947. He also attended Rutgers University. Nicholas served in the US Navy during the Korean War. He was predeceased by his parents Americus and Mary Roberto.
Surviving are his beloved wife of 66 years, Marie; two daughters, Lynn Roberto and husband Joseph Sampsell of Springfield, VT and Kim Roberto and husband John Parker of Church Hill, TN; sister, Robin Hutchins and husband Paul of Las Cruces, NM; granddaughter, Brooke Springsted and fiancé Ross Williams of Staunton, VA; step grandson Patrick Parker of Knoxville, TN and many nieces and nephews.
Services were private.