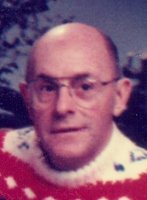 John Wrable
Dr. John Wrable, 88 of Toms River, passed away Sunday, January 6, 2019. John was born August 27, 1930 in Jersey City. He served 1 ½ years in the US Army and the 4 years in the US Navy. He graduated from St. Peter's College in 1957 and went on to graduate from Seton Hall College of Medicine and Dentistry in 1961. John did his internship and residency at St. Vincent's Hospital in Manhattan, NY. He did his second, third and fourth years of residency at the East Orange VA Hospital where he was Chief Surgical Resident. He opened his private practice in Toms River July of 1966. He passed his Boards and became a member of the American College of Surgeons and did surgery at Community Medical Center until 1991 and was Chief of Staff for a year. He worked at MedCare, a clinic managed by CMC in Whiting for a year then started a private practice as a Geriatric General Practitioner until he retired in 2006. He is the author of a book titled Juvenile Delinquent to Surgeon, copy write 2008.
John is survived by his beloved wife Marilyn Susan Wexler Wrable, whom he married in 1977 and a sister in law, Sonya Wexler of Florida.
A memorial gathering will be held at Kedz Funeral Home, 1123 Hooper Avenue, Toms River on Sunday January 13, 2019 from 2:00 to 4:00 pm. In lieu of flowers, contributions to the American Heart Association, 1 Union St., #301, Robbinsville, NJ 08691 in his memory would be appreciated.