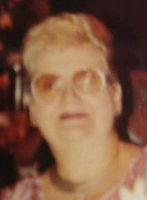 Corinne C. Lipinski
Corinne Lipinski, 89, passed away Monday, February 4, 2019. She was born in Jersey City, and grew up in Secaucus treasuring the childhood spent with her Aunt Kitty and Uncle John before moving to Toms River in 1994.
Corinne was a member of Deborah Heart and Lung Center for 20 years. She also loved to read.
Corinne is predeceased by her loving husband of 47 years, Alfred Lipinski; son, John Weidner, and daughter, Roberta Kesick.
She is survived by her sons, Roy Weidner and his wife Karen, Thomas Weidner and his wife Nancy; daughters, Blanche Ballard, and Hazel Hacker and her husband William; sister, Betty Ann Montagne and her husband Robert; grandchildren, Wendy, Gary, William, Michael, Kenneth, Jessica, Chris, Melissa, Christopher, and John; great grandchildren, Nicholas, Vincenzo, Diego, Madison, Sariah, Samantha, Cadence, Declan, Amanda, Matthew, Kenny, Nathan, Jack, Lyla, Regan, Brittany, and Isaiah and great great grandson, Aiden.
Service will be private. In lieu of flowers, donations may be made to Deborah Hospital Foundation online at https://www.deborahfoundation.org/donate or by mail to Deborah Hospital Foundation, P.O. Box 820, Browns Mills, NJ 08015.