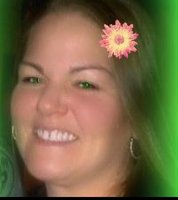 Shannon Lee Chaffin
Shannon Chaffin Age 43, of Barnegat N.J. passed away March, 23, 2019 after a lengthy battle with Cancer. Shannon was born to Frank and Marilyn Chaffin, both, by whom she was predeceased, in Phoenix Az. Her family relocated to Barnegat a few years later where she became a lifelong resident. She is also predeceased by her nephew Frankie, both her maternal and paternal grandparents, 4 uncles 1 aunt, and her cousin.
She is survived by her beloved son Caden Adamski; her sister Beth Ann and brother in law Rick and her sister Tracy; nieces, Tanya, Emily and Adalyn; nephews Zachary, Nicholas, Cole, Jaxon, Billy, Rj, James, Matthew and Liam; aunts, Patricia Emery and Betty Ryan plus many cousins.
Shannon was a beautiful soul who battled and overcame her demons. In her darkest days she found ways to let her infectious smile and laughter shine through. She will be held in the hearts of her family forever.
Following cremation a Private Funeral Mass for the family will be held at a later date. In lieu of flowers we ask that you please donate in the memory of her beloved nephew Frankie Henshaw
to: Committee to benefit the children at St. Christopher's Hospital for Children 160 E. Erie Ave Philadelphia PA 19134 WWW.CBCKIDS.ORG, which benefits the children and families of the Oncology Department.
May the road rise up to meet you.
May the wind be always at your back.
May the sun shine warm upon your face;
the rains fall soft upon your fields
and until we meet again,
may God hold you in the palm of His hand.